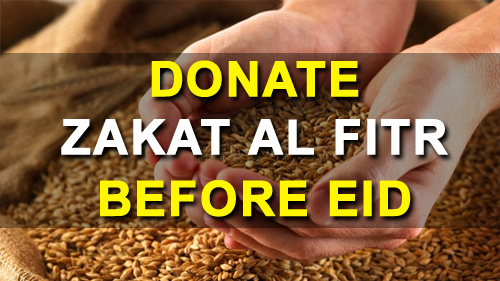 *Zakat-ul-Fitr 2022 : £7 per head*
Zakat Al-Fitr, also known as Sadaqat Al-Fitr or Zakat Al-Fitrah, is an obligatory Islamic form of giving required from every able Muslim at the end of the month of fasting Ramadan. The purpose of Zakat Al-Fitr is mainly to purify your fasting and to enable poor people to celebrate Eid Al-Fitr, the festival to break the fast of Ramadan.
At the Norwich and Norfolk Muslim Association (NNMA), we will collect Zakat Al-Fitr at £7/head and will give it to those who are eligible to receive it before Eid. (obligatory upon every muslim who have more than enough food for one day : including adults , kids and babies)
In'shaa'Allah we will buy food (Rice, semolina, dates etc.) and give to needy muslims
You can put Zakat-ul-Fitr in the boxes available in the mosque ( Zakat-ul-Fitr boxes only ) or pay by paypal to the link below :
https://www.paypal.com/pools/c/8JkEIYdBYs.
Please do not wait till the morning of Eid to send money as it will be very very difficult to give it those in need on time Jazakoum'Allahu'Khayran